LaMorada Naples Community Features
Posted:
Enriched with Amenities
LaMorada Naples Community Features
LaMorada is situated within 200 acres of precious space graced by lakes and pine tree preserves. Most homeowners will enjoy gorgeous views of the natural beauty to be found here. Of course, LaMorada Naples community features impart more to enjoy in the way of amenities. While full details have yet to be revealed, it has been reported that the nationally respected architect, Christopher Joiner, is designing a stellar amenity center that encompasses more than 10,300 square-feet. The facility will provide accommodation for several activity rooms, a kitchen and space sufficient for hosting social affairs. Other LaMorada Naples community features include a state-of-the-art fitness center, theater, swimming pool and spa. There will also be an outdoor dining area. Recreational activities here will include tennis, bocce ball and pickle ball.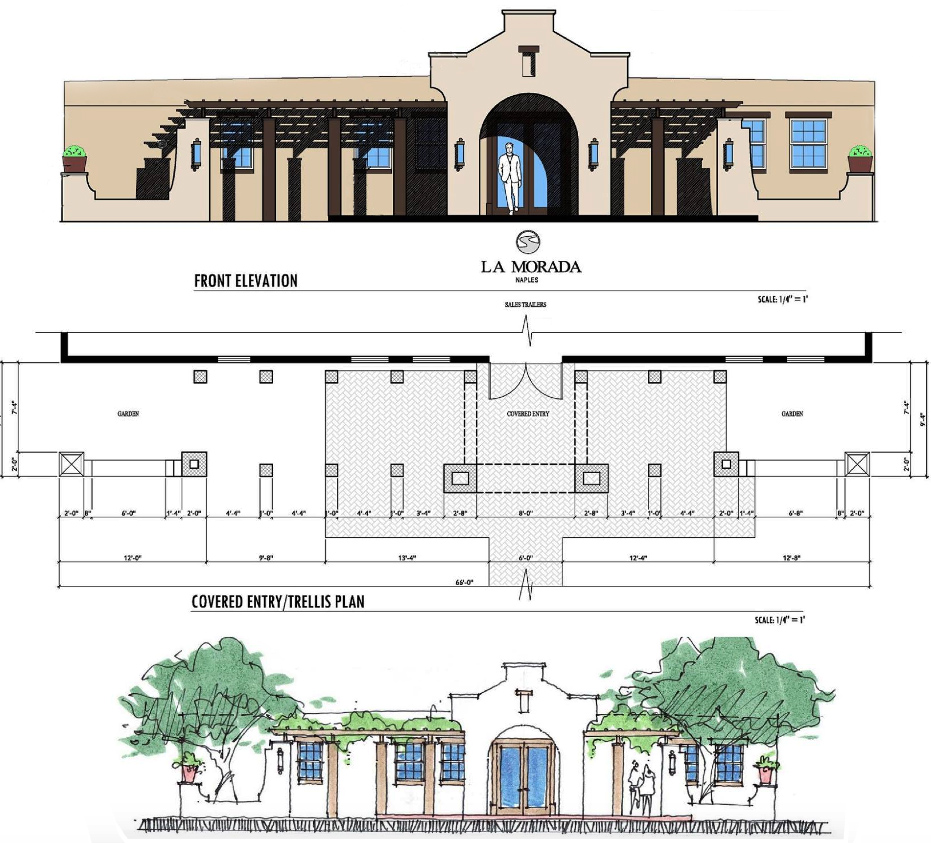 Joiner Architecture rendering of clubhouse envisioned for LaMorada.
Click here to receive more information as soon as it becomes available