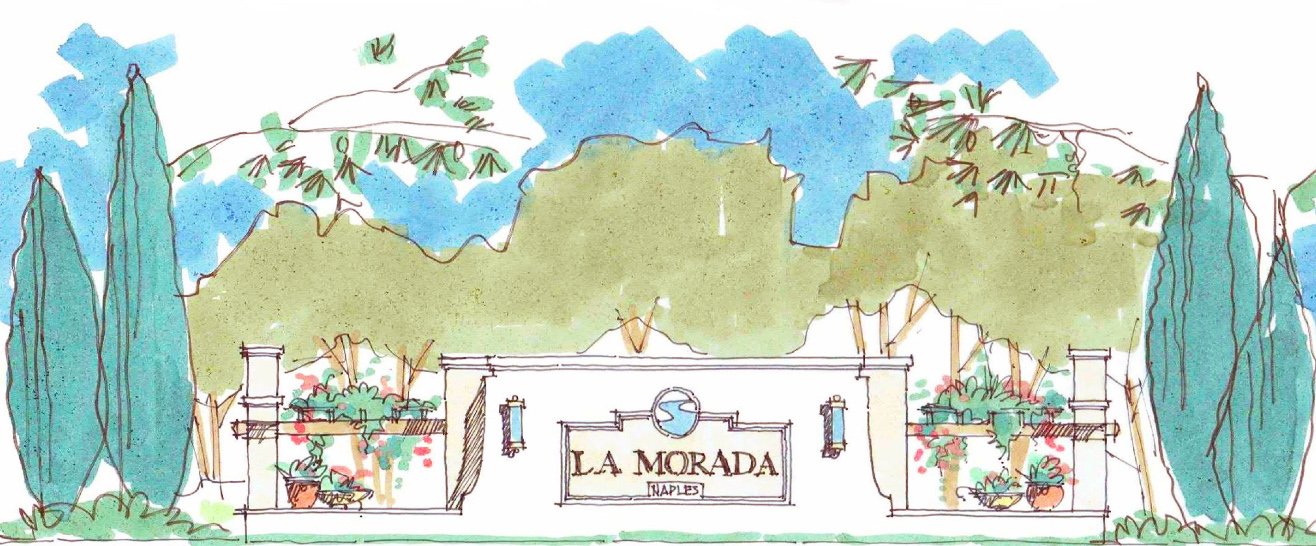 View All LaMorada of Naples Listings
Amenities:

Clubhouse

Fitness Center

Tennis/Bocce Ball

Pool & Spa
A New Community Coming Soon
LaMorada of Naples
LaMorada of Naples is a new private community being developed by WCI along the corridor of Woodcrest Drive & Immokalee Road (near Calusa Pines Golf Club). LaMorada will emerge among 200 acres graced by winding lakes and pine wood preserves. The natural beauty and varying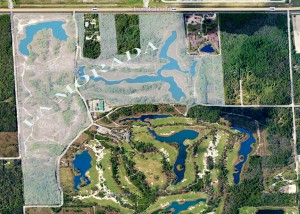 elevations of the topography here are said to offer a serene environment that stands in something of stark contrast to the urban landscape that awaits mere minutes from the secured entry to the community. While full details of site plans have yet to be revealed. LaMorada of Naples will reportedly be complemented with an amenity center that allows room for a state-of-the-art fitness center, theater, kitchen, and space sufficient for social gatherings. There will also be an outside dining area, swimming pool, bocce ball, tennis & pickle ball courts. There are also a variety of home options which include villas, carriage, executive and estate single-family homes. In Southwest Florida, WCI has a long, respected track record for creating outstanding master-planned residential communities that are rich with amenities; look for LaMorada of Naples to add to the legacy.
Minutes Away from Everything!
Although the amenities and neighborhood features will be fabulous at LaMorada, the fact remains that the quality of life in the larger community of Naples is very special too. Whether in terms of the beautiful Gulf beaches, arts attractions, upscale shopping & dining or the range of recreational pursuits in boating, fishing, golf and more, this is a marvelously peaceful, clean and friendly metropolitan area that deservedly ranks among "the best places to live" in America. It has also been nationally ranked among America's best places to do business, so no matter whether you're someone who works here, or plays here, the benefits of life readily await your discovery. Fortunately, so much of what makes living here so enjoyable can be found mere moments from LaMorada.

There are more than 30 miles of beaches stretching from Fort Myers Beach to The City of Naples and most are only interrupted by the occasional inlets or passes which allow for boats to navigate. The beaches are comprised of fine white sands and beautiful shells which have enthralled collectors for years. Nature lovers may enjoy encounters with hatching sea turtles, dolphins and the vast array of ornithological species which flock here. The shores along Vanderbilt Beach and Delnor Wiggins State Park are among those in the

immediate vicinity of LaMorada, yet many other beaches are just a short drive away from LaMorada. Should you wish to visit the celebrated shores of Sanibel Island, the glam sands of Barefoot Beach or catch a stellar sunset with the audience that amasses each evening at Naples' iconic pier, these and other destinations are only a short drive from LaMorada. As for other nature interactions, consider visiting the Audubon Center at Corkscrew Swamp Sanctuary. Located not so far from LaMorada, off of Immokalee Road, this sanctuary is home to the world's largest remaining strand of old growth Cypress. Those who enjoy bird watching or blossoming orchids will be thrilled to venture into this habitat which is made all the more accessible thanks to several miles of boardwalk; it's a nature encounter like none other in Southwest Florida.
First and Fore-Most
With it per capita composite of public and private holes, Southwest Florida has been auspiciously acclaimed as "The Golf Capital of the World." In addition to being mere moments from Calusa Pines Golf Club, LaMorada of Naples is also near Tiburon at the Ritz Carlton Golf Resort (home of the annual Franklin Templeton Shootout). Other nearby course include Cypress Woods, Eagle Lake, Heritage Bay and the course at Naples Beach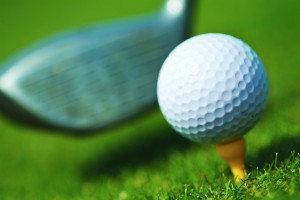 Hotel; in fact, there are many other options. Naples has earned renown as a golfer's paradise and LaMorada is only moments from some of the finest fairways you can find this side of heaven. Of course, no one should get the idea that golf is the only game in town. At nearby Germain Arena in Estero, fans of hockey or arena football can take in the action with the Florida Everblades or the Florida Tarpons, a championship winning team in the arena football league. A short drive to Fort Myers will lead to the ball fields at Hammond Stadium or JetBlue Stadium. These venues respectively serve as homes-away-from-homes for the Minnesota Twins and the Boston Red Sox. NCAA Basketball fans can cheer for the home team of the Eagles at Alico Arena on the campus of Florida Gulf Coast University. Racing fans can venture to Florida Sports Park, home of the famed "Mile-O-Mud" and the Swamp Buggy Races, one of the dirtiest, if not delightful, racing events in the region. There's still more in tennis tournaments, boat racing, sport fishing challenges, marathons and more. Sports fans have plenty to cheer for, and fortunately, all of this can be conveniently accessed from LaMorada of Naples.
Tantalizing and Tasteful
As one of America's most affluent cities, Naples is home to a bevy of boutiques featuring goods produced by some of the biggest names in the fashion industry. Amidst the sophisticated venues that command favor from all manner of fashionista, one can also find many fine dining establishments that have helped Naples secure another notable ranking as one of the best cities in America for foodies. This is a community that caters to a wide variety of tastes, and no matter what you're in the market for, chances are you can find it. LaMorada is only minutes from popular destinations such as The Mercato, Venetian Village, Waterside Shoppes and the world famous Fifth Avenue South. While shopping and dining account for much of the activity at these locations, these same destinations frequently have live entertainment. For example, beyond the shops and restaurants to be found at the destination known as Bayfront, this venue also hosts "Rockin On the Bay," an annual concert series that attracts America's top performing tribute bands. Shopping, dining and live entertainment can also be found at Tin City, a historic waterside market and marina. Then again, by taking a right turn from LaMorada onto Immokalee Road, residents can readily access the route to the Seminole Indian Casino. Here,  dining and entertainment is dealt out as frequently as hands of poker and black jack.
Arts & Attractions
Although sunsets in Southwest Florida remain the greatest show in town, there's still much more to see. If you're an aficionado of fine art or performing arts, Naples is nuanced with a compelling mix of cultural opportunities. For instance, Third Street South is home to renowned Gallery Row. Special exhibits and artist receptions take place here throughout the year. The region also routinely hosts art fairs which are respected among the best in the world. LaMorada residents can also conveniently access concerts and other staged performances at venues that include The Sugden Theater or Artis-Naples (home to the Naples Philharmonic). A short drive north leads to the Barbara B. Mann Performing Arts Center, a venue for lavish staged productions and concerts by legendary recording artists. Families with children may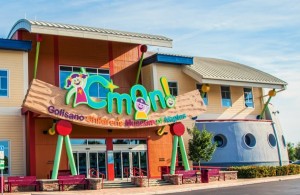 want to pay a visit to Caribbean Gardens: The Zoo at Naples or the nearby Golisano Children's Museum, a colorfully creative and interactive education center where important lessons on environmental sustainability, biology and business are imparted in degrees disguised as fun. LaMorada is also conveniently close to Sun-n-Fun Lagoon, Collier County's one-and-only water park. Other options abound in kayak adventures among area back waters, tours among museums and historical centers, nature walks in preserves and venues such as Naples Botanical Gardens. LaMorada is also appreciably close to parks, schools, churches, supermarkets, healthcare services and much more. Though it will be a private and peaceful community, LaMorada is only minutes from so much of what makes life in Southwest Florida so enriching.
Act NOW!
"LaMorada" is a Spanish term which translates to "dwelling." For those considering the purchase of a new home in Naples, our suggestion is to not spend too long dwelling over the possibilities. Sales at LaMorada will commence April, 2015. With only 325 home sites available, not to mention WCI's brand recognition and consumer demand for new construction in Naples, many will be drawn to this exceptional environment. Should you wish to receive more information as soon as it becomes available, or arrange a tour of this community or any other outstanding neighborhood in Naples, be sure to contact our offices. As specialists in Naples as well as all of Southwest Florida, our real estate professionals have not only been distinguished for achieving the highest customer satisfaction ratings above our peers, but have also been recognized as a "People's Favorite." Our team lives, works and plays here; we raise our families here and there's nothing more satisfying than helping others secure their home right here in the paradise we regard as home. To be sure, LaMorada is going to be a special neighborhood situated in the heart of a special city. As the sun must surely set each day, the opportunity to locate here will fade in a not-so-distant future. Please do not hesitate to let us know how we can best help you.
Click here to receive more information on LaMorada of Naples